The purpose of social media is interaction. It's a conversation held in public. But, those of us who attempt to use social media to get attention to our shops find that our efforts bring us no benefits. Why is that? Could it be that we're not really interacting?
So, let's interact. What better way to interact than to play a game?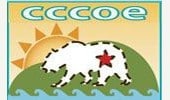 You've been tagged.
Did you follow a link to this post via someone writing on your timeline? Then you've been tagged. Welcome to the game.
Step 1: On the timeline of the person that tagged you, you can post anything you wish. (Just remember to keep it professional!) Is there an item you wish to highlight? Or perhaps just a link to your shop. Post a photo, tell a joke, or just thank the tagger for including you. (A like for their page might be nice as well.)
Step 2: Tag someone else.
Choose any team member. Like their Facebook page. Then, on their timeline, tag them. (Include a link to this post so they have access to the rules.)
And that's it. If you wish, you can tag more than one shop. Have fun with this. Happy tagging.