Located in Coto de Caza, California
The story of IndyAndCleo . . .
When I was a little girl, a handmade sock monkey was given to me as a gift. I fell in love. ❤
Many decades later, my beloved childhood friend sits, still smiling that sock monkey smile, and I am reminded of all the fun and delight we shared.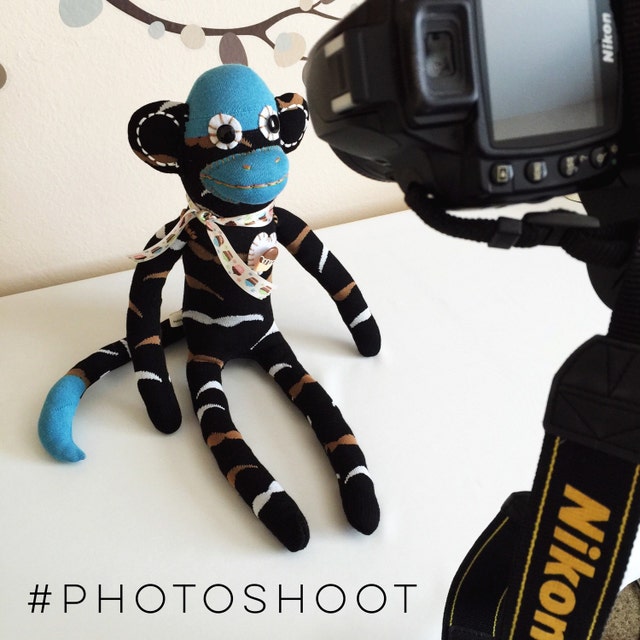 Today my love continues. I have been inspired to follow my bliss, handcrafting my own lovable and quite huggable sock monkeys. Each sock monkey I create is truly a personal work of art, and colorful decorative stitching is part of my very own "signature sock monkey style". I enjoy creatively writing the mini bio for each monkey, which is included on the Adoption Certificate. Really now, who doesn't love a sock monkey? Here's hoping they will provide a lifetime of hugs and happiness!
My husband John, is a Graphic Designer & Illustrator, with an avid interest in fine art, especially oils and watercolors. I have featured some of his art prints (my very personal favorites) here in the shop.
Visit his Etsy shop:
www.etsy.com/shop/LostCactusComicStrip
and read his About page for details on the new book! Discover even more info at http://www.lostcactus.com ...this website is seriously outstanding!
By the way, the shop name (IndyAndCleo) is inspired by our love for two of the most loved dogs EVER! . . . Indiana Jones and Cleopatra. ❤ View and purchase their "pawsome" portraits here in the shop!
Of course, IndyAndCleo is filled with many delightful and charming handmade creations, therefore—
❝ All kinds of cool stuff... ❞
I hope to make you smile!